Latest News
 March 6th

,

Friday

2015
March 5th, Thursday 2015.
Child migrants face new crisis: Uneven justice
DC: These children have crossed the U.S. border, but their journeys are far from over
The Washington Post
August 29th, Monday 2014.
In First for Court, Woman Is Ruled Eligible for Asylum in U.S. on Basis of Domestic Abuse
The New York Times
August 22nd, Friday 2014.
US: Civil rights groups sue to bar expedited deportations of Central American families
The Washington Post
News/Articles
August 2014
July 2014
June 2014
August 21st,Thursday 2014.
August 14th, Thursday 2014.
August 13th, Wednesday 2014.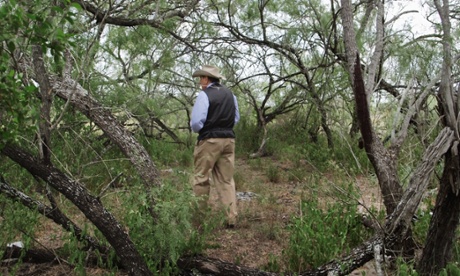 Beyond The Border: "This is our home"
Texas Observer and The Guardian
August 12th, Tuesday 2014.
Brutality and 'The Beast': why child migration to U.S. is slowing down
Gabriel Stargardter, REUTERS.
August 8th, Friday 2014.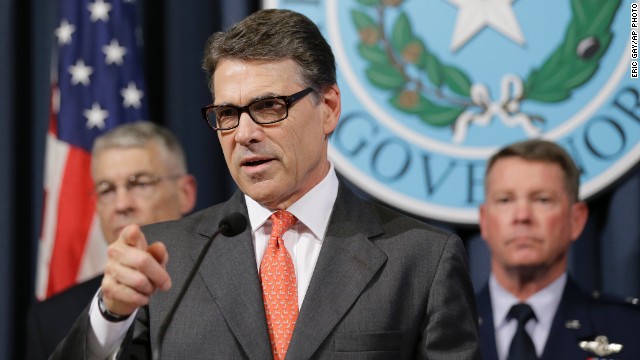 My grandpa was 'unaccompanied minor' to U.S. – in 1907
Phil Kasinitz, presidential professor at the Graduate Center, City University of New York, CNN Opinion
Children in the Desert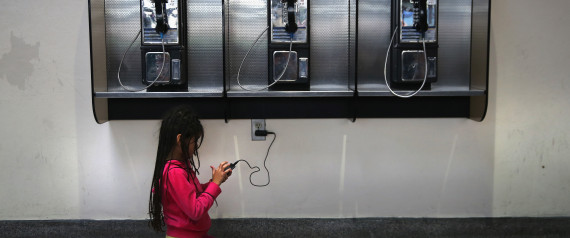 Marian Writght Edelman, HuffPost Blog
A top immigration judge calls for shift on 'fast-tracking'
NPR
August 7th, Thursday 2014.
Children Fleeing Central American Violence Need Access to Lawyers
Latina Lista
How one city is welcoming hundreds of migrant children with open arms
Christian Science Monitor
Flow of Child Immigrants Slow Along Texas Border
AP
August 6th, Wednesday 2014.
Beyond the border: Into The Wilderness
Texas Observer and The Guardian.
NASW Unaccompanied Migrant Children Social Justice Brief: What Social Workers can do to address the crisis
National Association of Social Workers
As US Speeds the Path to Deportation, Distress Fills New Family Detention Center
New York Times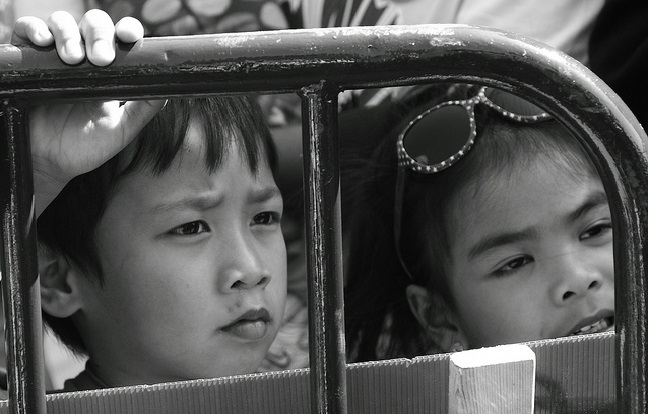 Children in jail: What it's like for immigrants held at Artesia Center
American Immigration Council
No Bond for Babies
HuffPost
Obama defends executive action
The Hill
White House eyes limits of immigration powers
The Hill
Governor Cuomo signs legislation to protect New Yorkers from immigration assistance fraud
Press Release from the Office of Governor Cuomo
August 5th, Tuesday 2014.
Across U.S., groups focus on legal needs of unaccompanied minor migrants
Catholic News Service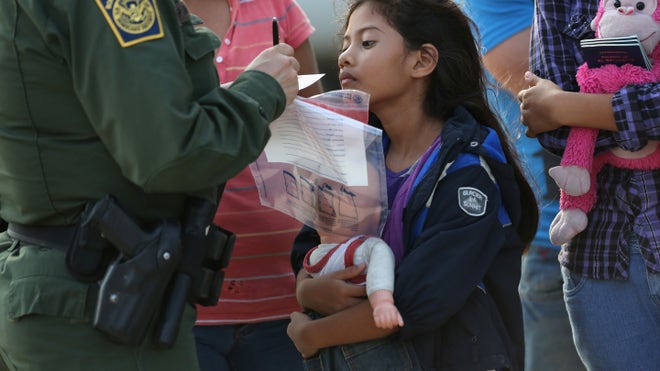 Opinion: Why isn't President Obama protecting refugee children with a stroke of his pen
Fox News Latino
August 4th, Monday 2014.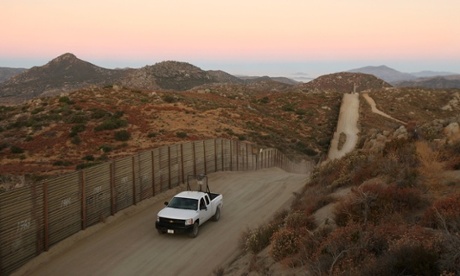 Immigration crisis forces Obama to 'act alone' with executive orders
The guardian
Advocates in New York Scramble as Child Deportation Cases Are Accelerated
New York Times They Are Children
Bruce Lesley, First Focus & First Focus Campaign for Children, Huffington Post
August 2nd, Saturday 2014.
The case for asylum: A child's long, loney trek
Houston Chronicle
July 30th, Wednesday 2014.
Why the Children Fleeing Central America Will Not Stop Coming
The Nation.
July 28th, Monday 2014.
Jerry Brown urges 'religious call' … to welcome the stranger in border crisis
Sacramento Bee
Undocumented immigrants call for White House boycott
Politico
July 26th, Saturday 2014.
Echoes of Past Battles on Immigration Ring Through Current Debate
New York Times
July 25th, Friday 2014.
Flood of Immigrant Families at Border Revives Dormant Detention Program
NBC News
Why the Border Crisis Is a Myth
Veronica Escobar, El Paso County Judge,
New York Times Opinion Pages
Most Migrant Children Entering U.S. Are Now With Relatives, Data Show
New York Times
Obama Presses Central American Leaders to Slow a Wave of Child Migrants
New York Times
U.S. Considering Refugee Status for Hondurans
New York Times
July 24th, Thursday 2014.
Amid Wave of Child Immigrants, Reports of Abuse by Border Patrol
NPR
Obama has authority to make immigration change
Time
'I Want you to Live In My House': How U.S. Kids are Welcoming the Central American Child Refugees
YES! Magazine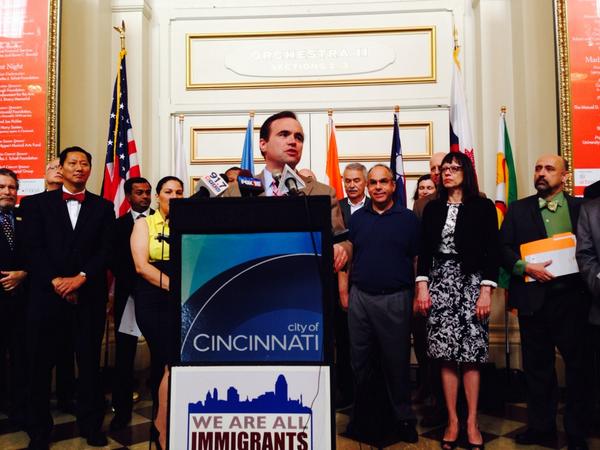 Does making Cincinnati 'the most immigration friendly city' mean not enforcing the law?
WCPO Cincinnati
Inside the remote, secretive detention center for migrant families
Vox
July 23rd, Wednesday 2014.
Pols say kids will skip immigration courts, numbers tell a different story
WCPO Cincinnati
Most of this year's increase in unaccompanied child migrants is kids under 13
Vox Conversations
At New Detention Facility, It's Hurry and Deport Central Americans
Texas Observer
U.S. religious Leaders Embrace Immigrant Children
New York Times
Swindlers Target Kin of Migrants

New York Times
House GOP offers border fix plan
Politico
To Cope with Child Immigrants, Competing Plans Emerge from Congress
NPR
Voters split on sheltering migrant children in Mass – Globe poll finds divisions over plan by Patrick, other immigration issues
The Boston Globe
Hate-filled immigration demonstration hits home
The Baltimore Sun
It doesn't look like Congress will act on border crisis
Washington Post
July 22nd, Tuesday 2014.
Two Countries, No Home
Opinion Page, New York Times
Baptist leaders check welfare of children held at border
The Tennessean
Plan for Young Migrants at Impasse in Congress
New York Times
Despite crush of children, illegal immigration low
ABC news
Evangelicals address migrant crisis
Politico
Immigration debate comes to Minnesota in force
Star Tribune
Immigration activists hold rally to 'welcome' children to Portland
Oregonian
139 immigrant children placed in Iowa
The Des Moines Register
July 21st, Monday 2014.
Not all Kids are Equal: Central American Kids Get Court Dates, Mexicans Get the Boot
Fusion
The Border Children: They Are Not Criminals and They Need Counsel
ImmigrationProf Blog
We can do better, Gov. Perry
Rep Beto O'Rourke, D-El Paso, TribTalk.org
Border Kids Crisis: Can History of Orphan Train Movement Inspire Action?
Daily Kos
Emotions run hot over 'border children'
Storm Lake Pilot Tribune
Lawsuit Seeks Legal Counsel for Undocumented Kids at Immigration Hearings
Public News Service
July 20th, Sunday 2014.
Melissa Harris-Perry Interviews Immigration Judge Dana Leigh Marks(MSNBC)
Immigration courts bracing for influx of youth migrants
USA Today
Two Tracks For Congressional Funding to Address Unaccompanied Minors
Children's Monitor
Unaccompanied Minor Debate Ignores International Trafficking Issues
Children's Monitor
Trying to Slow the Illegal Flow of Young Migrants
New York Times
July 19th, Saturday 2014
Refugee Children Face Test in Dallas Immigration Court
Dallas News
Overburdened court system strained by new wave of migrants
USA Today
Rush to Deport Young Migrants Could Trample Asylum Claims
New York Times
Obama aides were warned of brewing border crisis
Washington Post
On Southern Border, Mexico Faces Crisis of its Own
New York Times

The process Congress wants to use for child migrants is a disaster
Vox
July 18th, 2014
Proposed site for migrant children hosted Katrina evacuees
The Boston Globe
Is Central America's Gang Violence a Humanitarian Crisis?
Insight Crime.org
Political Bias and Adjudication Disparities among Mexican Aslyum
Fronteralist
In immigration battle, Republicans step up border demands
CBS News
Why Are Immigrant Children Flooding Across the Border? Jon Stewart Lays It Out
YES!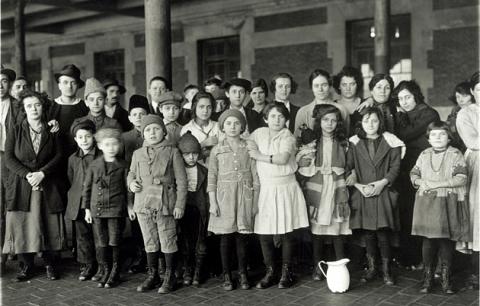 Child migrants have been coming to America alone since Ellis Island- And no, we didn't just send them packing
Mother Jones
July 17th, 2014
Davenport Mayor Wants to Bring More Illegal Immigrant Minors to Midwest
RedState.com
NYC forms task force on aiding child migrants
New York Times
El Salvador Launches Public Education Campaign to Curtail Emigration of Children
COHA
Prospects Fade for Resolution on Border Crisis
Associated Press
Drawing undocumented immigrants out of the shadow
US Today
Ted Cruz pushes to undo 2012 deportation ban for young immigrants
The Dallas Morning News
They Started by Blockading a Bus Full of Detainees—And Went on to Shake Up the Immigration Debate
YES!
The witch's brew: Desperation, hope, and children on the border
CNN
In our opinion: Child immigrants entering U.S. may end up as refugees – and Utah should be ready to help
Deseret News
Honduran President Wants a 'Plan Colombia" for Central America
PanAmericanPost.com
No decision on border crisis made yet
MSNBC
John Carter offers border bill
Politico
More Democrats oppose weakening legal protections of kids crossing the border
Washington Post
Lost in a Pressing Crisis: Perpetual Immigration Issues
New York Times
July 16th, 2014
Why are so many minors fleeing Central America for the U.S. border?
KSHB
Town Fights to Avoid Taking In Migrant Minors
New York Times
The U.S. Re-Militarization of Central America and Mexico
Latin American Perspectives
Obama on a High Wire on Immigration Law Changes
Associated Press
Women Leaders Urging Congress to Address Abuse of Women and Children Migrants
New America Media
57,000 Reasons Immigration Overhaul May be Stalled for Now
New York Times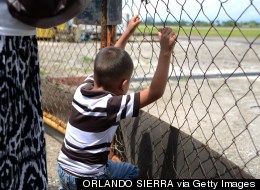 Almost Half of Americans Want Undocumented Kids Deported Right Away
HuffPost Politics
San Francisco Considers Resolution to Aid Migrant Children
New America Media
July 15th, Tuesday 2014.
Debunking Myths About Flood of Central American Children
Mona Shand, Public News Service – TX.
U.S. sends first planeload of moms, children back to Honduras
Cindy Carcamo, The Morning Call.
Assisting kids is not new to U.S.
Houston Chronicle
July 14th, Monday 2014.
Maryland town says 'no' to hosting unaccompanied immigrant children
S.A. Miller, The Washington Times.
July 13th, Sunday 2014.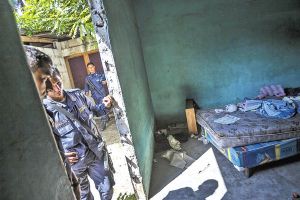 El Paso Businesswoman Opens Shelter for Central American Refugee Children
El Paso
Meet a mother in D.C. who risked having her kids smuggled to her from Honduras
Pamela Constable, Washington Post
Governor's Divided on How to Handle Border Crisis
Time
July 11th, Friday 2014.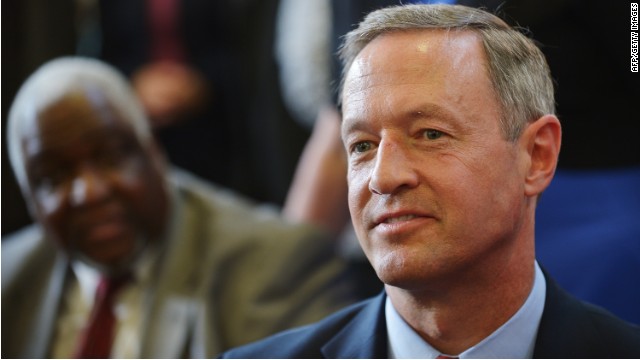 O'Malley: U.S. shouldn't send immigrant children back to 'certain death
CNN
Behind the Border Crisis
On the Media
America's Response to Child Refugees on the Border is Downright Shameful
BillMoyers.com
July 10th, Thursday 2014.
G.O.P. Pushes Back on Approving Border Funds
Ashley Parker, The New York Times.
US: Do Not Undermine Legal Protection for Vulnerable Children and Families
Sidney Traynham, CWS.
July 9th, Wednesday 2014.
Fleeing Gangs, Children Head to U.S. Border
Frances Robles, New York Times
Child immigrant crisis: Is it 'emergency' enough for Congress to act?
Francine Kiefer, DC Decoder
How US Foreign Policy Created an Immigrant Refugee Crisis on Its Own Southern Border
Jame North, The Nation.
U.S. sued for not providing attorneys to children in immigration court
Los Angeles Times.
The Crisis of Children at the Border
The New York Times.
Groups Sue Obama Administration To Provide Lawyers For Illegal Immigrant Children
Got News Wire
July 8th, Tuesday 2014.
Obama Asks for $3.7 Billion to Aid Border
MICHAEL D. SHEAR and JEREMY W. PETERS, New York Times
Why We Don't Immediately Send the Border Kids Back
Brian Resnick, National Journal
Why some in GOP say Obama plan ignores roots of crisis ?
The Christian Science Monitor
July 7th, Monday 2014
Arizona Lawmaker Aims to Send Border-Crossing Children Home Faster
Josh Siegel, The Daily Signal.
July 1st, Tuesday 2014
DHS: Violence, poverty, is driving children to flee Central America to the U.S.
Pew Research Center
June 30th, Monday 2014
Resource for Detained or Deported Parents
Social Justice Solutions


ANALYSIS: Few immediate consequences for child immigrants

Columbia Missourian
Obama's illegal immigration plan alarms migrant children's advocates
WTSP 10 News
Immigrant children's safety versus border security
El Paso Inc.
New Resources
Guidelines for Detention Center Personnel Working With Unaccompanied Asylum-Seeking Minors, Latina/o Psychological Association (January 2015).
Central American Minors (CAM) Refugee/Parole Program, Catholic Legal Immigration Network, Inc.

In-Country Refugee/Parole Processing for Minors in Honduras, El Salvador, and Guatemala (Central American Minors- CAM), U.S. Department of State (January 30, 2015).
Unaccompanied Children Resource Center
Q&A: The Refugee Children- Where Will They Go to School? by Gautham Kuruvilla Thomas, The Brooklyn Ink (December 17, 2014).
Refugee and Migrant Children: A Philanthropic Imperative
Unaccompanied Immigrant Children Resources, Immigrant Legal Resource Center (September 2014).
Preparing for Unaccompanied Children: LIRS Guide for Community Leaders and Service Providers, LIRS (September 2014).
Talking About Unaccompanied Refugee Children Fleeing Harm, The Opportunity Agenda.
FACT SHEET: Educational Services for Immigrant Children and Those Recently Arrived to the United States, Department of Education on Child Refugees and School.
Reports
Unaccompanied Child Migration to the United States: The Tension Between Protection and Prevention, by Marc R. Rosenblum, Migration Policy Institute (April 2015)
What Kind of Welcome? Integration of Central American Unaccompanied Children into Local Communities, by Elzbieta M. Gozdziak, Institute for the Study of International Migration at Georgetown University (February 2015)
Examining the UAC-DACA Link: New Data Show Child Migrant Crisis Began Before DACA, by David Bier, Niskanen Center (February 9, 2015)
Report to the Judicial Council, (Judicial Council of California, October 2014)
This report was created in response to the rising number of unaccompanied immigrant children arriving in California and the resulting increase in cases where Special Immigrant Juvenile Status (SIJS) is pursued as an immigration relief option. The state of California recently passed Senate Bill 873, which clarifies the role of superior courts in making SIJS findings, and this report both provides background on Senate Bill 873 and outlines the efforts currently being taken to assist the courts with the SIJS process. 
Human Rights of Migrants and Other Persons in the Context of Human Mobility in Mexico, IACHR (August 18,2014)
Rise Seen in Asylum Denial Rates, TRAC (August 4, 2014)
Unaccompanied Migrant Children: Overview and Recommendations, National Association of Social Workers (July 2014).
Children in Danger: A Guide to the Humanitarian Challenge at the Border, Immigration Policy Center, American Immigration Council (July 10, 2014).
No Childhood Here: Why Central American Children are Fleeing Their Homes, Immigration Policy Center, American Immigration Council (July 2014).
Unaccompanied Alien Children: An Overview, Congressional Research Service (June 23, 2014).
Screening for Human Trafficking: Guidelines for Administering the Trafficking Victim Identification Tool (TVIT), Vera Institute of Justice (June 2104).
Dramatic Surge in the Arrival of Unaccompanied Minors Has Deep Roots and No Simple Solutions (related audio content), Migration Policy Institute (June 2014).
Children on the Run: Unaccompanied Children Leaving Central American and Mexico and the Need for International Protection, United Nations High Commissioner for Refugees (UNHCR, March 2014).
A Treacherous Journey: Child Migrants Navigating the U.S. Immigration System, Center for Gender and Refugee Studies at the University of California Hastings College of the Law, and Kids in Need of Defense (March 2014).
Mission to Central America: The Flight of Unaccompanied Children to the United States, U.S. Conference of Catholic Bishops, Migration and Refugee Services (January 2014).
"Bad Boys, Whatcha Gonna Do When They Come for You: An Examination of the United States' Denial of Asylum to Young Central American Males Who Refuse Membership in Transnational Criminal Gangs", Duquesne Law Review (2014).
A Profile of the Modern Salvadoran Migrant, U.S. Committee for Refugees and Immigrants (December 2013).
Forced from Home: The Lost Boys and Girls of Central America, Women's Refugee Commission (October 2012).
The Flow of Unaccompanied Children through the Immigration System, Vera Institute of Justice (March 2012).
Children at the Border: The Screening, Protection and Repatriation of Unaccompanied Mexican Minors, Appleseed (2011).

Webpages
Working with Unaccompanied and Immigrant Minors, The National Child Traumatic Stress Network.
About Unaccompanied Children's Services, Office of Refugee Resettlement, Administration for Children's Services, U.S. Department of Health and Human Services (2014).
Unaccompanied Immigrant Children Report Serious Abuse by U.S. Officials During Detention, American Civil Liberties Union (June 11, 2014).
Federal Partnership to provide lawyers for unaccompanied migrant children, Executive Office for Immigration Review, U.S. Department of Justice (June 6, 2014).
Presidential Memorandum – Response to the Influx of Unaccompanied Alien Children Across the Southwest Border, The White House (June 2, 2014).
What Happens when Unaccompanied Children Arrive at the U.S. Border?, Women's Refugee Commission (June 2014).
What Is the Right Policy Toward Unaccompanied Children at U.S. Borders?, Migration Policy Institute (June 2014).
Representing Children in Immigration Proceedings, Immigration Advocates Network (n.d.).
Podcasts
LA Street Gangs Spread To Central America Causing International Threat, NPR (July 16, 2014).
For Immigrant Children Crossing Border, Fears Meet Court Backlog, NPR (July 14, 2014).
For Kids In Immigration Court, Legal Counsel Is Catch As Catch Can, NPR (July 9, 2014).
When Child Migrants Cross The Border, What Next Awaits Them?, NPR (July 3, 2014).
Language Barriers Pose Challenges For Mayan Migrant Children, NPR (July 1, 2014).
The Crisis of Unaccompanied Migrant Children, Washington Office on Latin America (June 13, 2014).
Books
Childhood and Migration in Central and North America: Causes, Policies, Practices and Challenges, Center for Gender & Refugee Studies, University of California Hastings College of the Law and Migration & Asylum Program, Justice and Human Rights Center, National University of Lanus, Argentina (2015).
Child Migration and Human Rights in a Global Age, by Jacqueline Bhabha (2014).
Migrant Youth, Transnational Families, and the State: Care and Contested Interests, by Lauren Heidbrink (2014).
Enrique's Journey, by Sonia Nazario (2007).